Panel #1 - Second Layer
Time to get working on this triptych and add more paint! My goal is to have it "mostly" completed by the end of the month (September).
Today I brought the first panel of my triptych to my art residency at The Old School House Art Gallery in Qualicum Beach. Here is how it looked when I started at 11:00am today: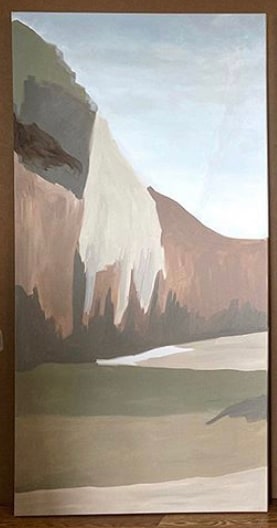 My goal for my four hours of painting time was to add another layer to the panel. Try to get a bit of texture happening in the rock, add in the tree and some of the greenery.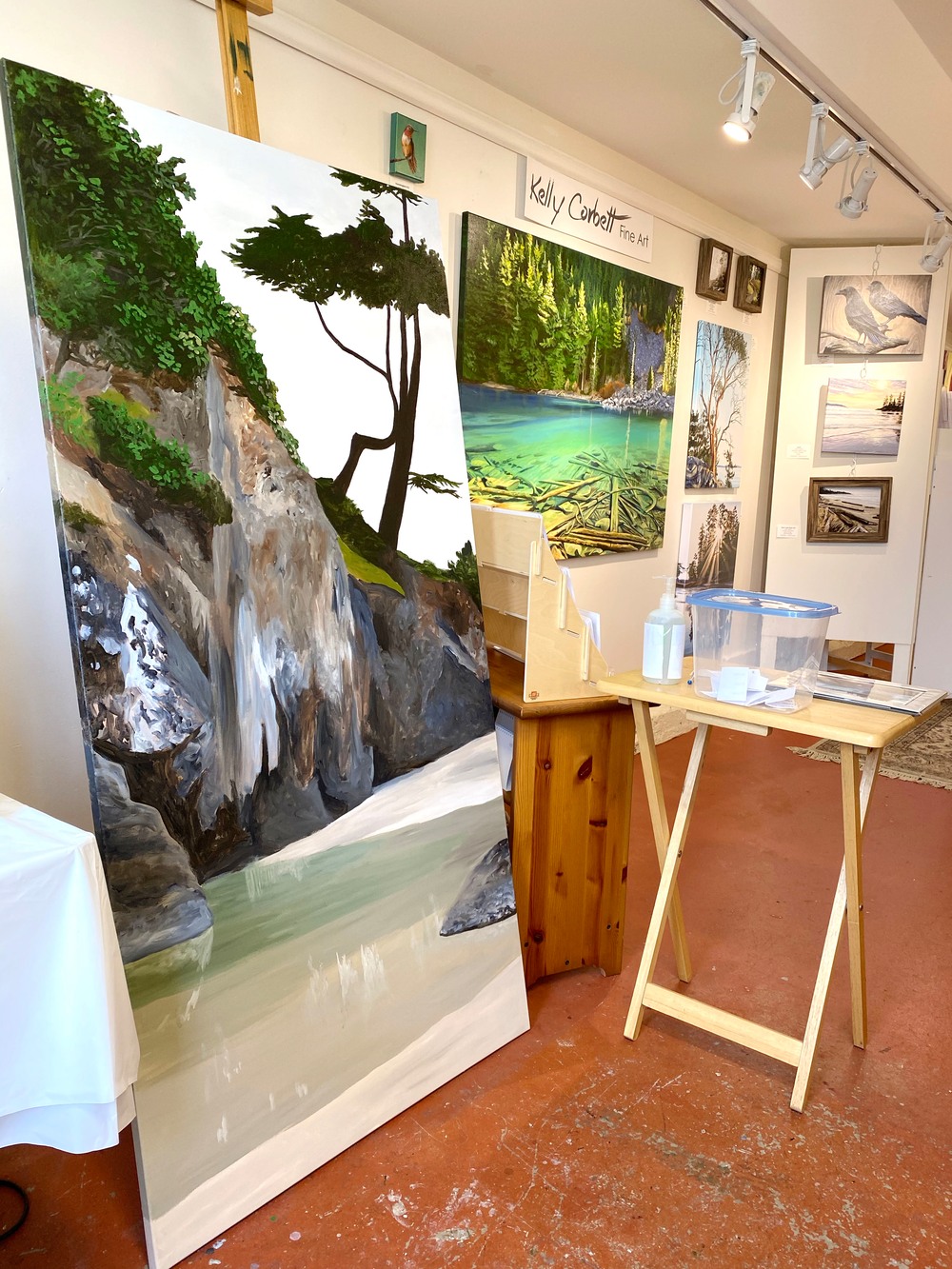 This is how it looked at the end of my painting day. Mission accomplished!
Should you like to visit me in person while I am working on this project you can do so. I will be working on the middle panel tomorrow, Wednesday 11-3pm at The Old School House Art Gallery in Qualicum Beach. And I will be working on the third panel, Friday 11-3pm, at the McMillan Art Gallery in Parksville.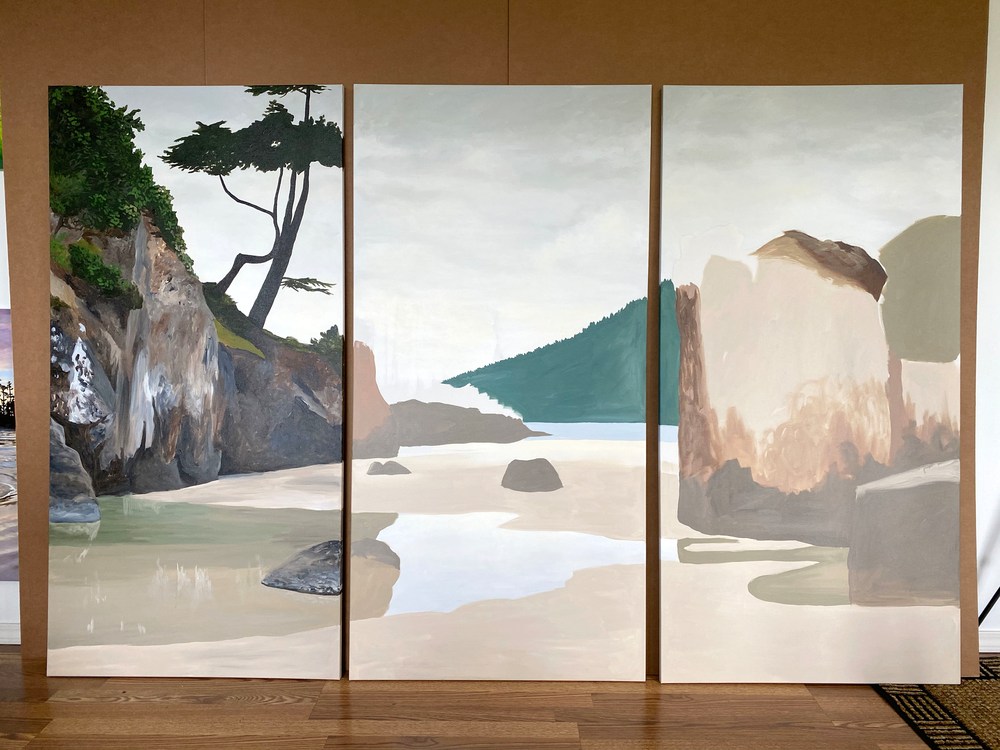 Here you can see all the panels together. Part of my strategy today was to add a bit of detail, but also to get all the dark areas laid in and ready to go. Next week I will revisit this panel and add in more details with mid-tones and highlights.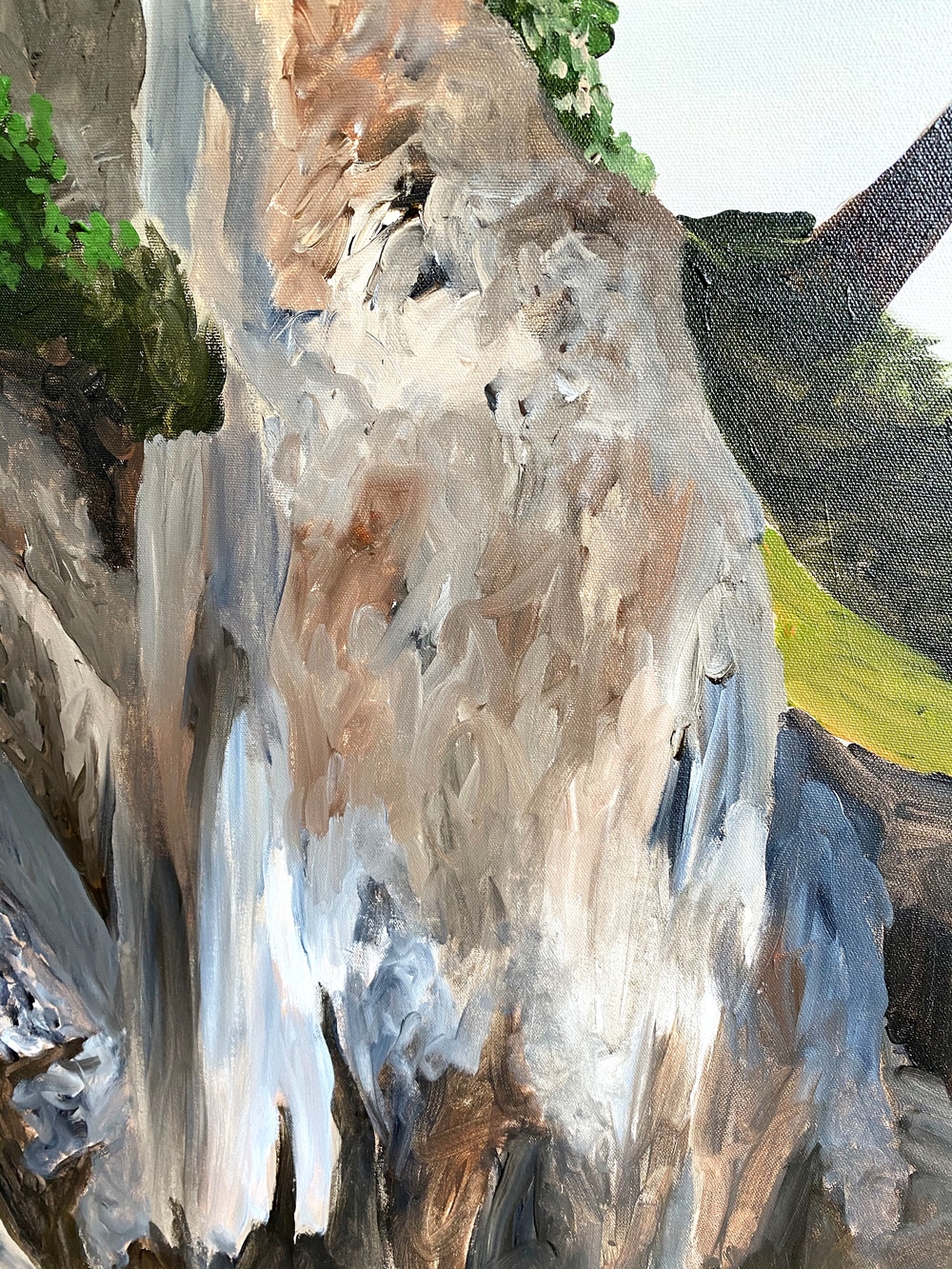 Here is a detail shot of what I painted today. If you were to ask me how I painted it, I would probably have to say I watched my reference image to get the colours and tones and I mashed around a lot of paint! Sometimes it is quite fun and refreshing to be a little sloppy with the paintbrush.